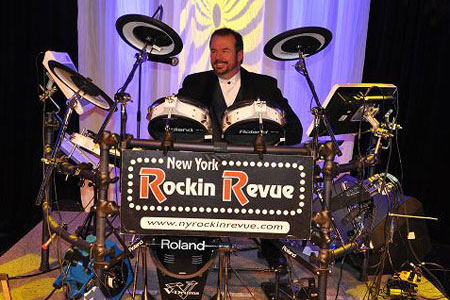 A performing drummer since the tender age of 14, Trig has worked in such bands as Apple, Voyager, Maskerade, Mike Thompson Band, Transpacific, Stranger Inside and the award winning Red Rain.
He has been twice nominated as best drummer at the Buffalo Music Awards. He has also worked in the Buffalo media; writing, producing, directing and hosting local TV and radio programs as well as commercial production as a drummer and voice-over talent.

With N. Y. Rockin' Revue, Trig sings lead and harmony vocals and plays electronic Roland V-Drums, along with Roland drum pads and samplers.